Nature experiences & walks
Foresight, fresh air and physical activity
Free space is often required to give room for new ideas. What would be more suitable than our mountains? The vision, the fresh air and the physical activity revitalize the cells and activate the mind. So that you have energy and space for exciting topics again.
Walk to the Kala Alm in Thiersee, followed by a meal
The Kala Alm in Thiersee pampers visitors with mountain well-being and relaxation. At the snack station and Tyrolean-style restaurant, the Kala Alm team serve traditional Tyrolean dishes or treat your taste buds to a hearty snack. All washed down with a cooling beer, good glass of wine and farmhouse schnapps – cheers!

Route: From the car park at the Gasthof Schneeberg, continue on through the small settlement uphill and past the small tow lift. At the former end point for the summer toboggan run (mountain carts), the forest road (a toboggan run in winter) leads through the forest and follows a pleasant incline with several twists and turns to the Kala Alm which is situated in a magnificent panoramic location in a clearing.

Return journey: Same as the ascent – a good combination: uphill on the steeper section and downhill along the forest road.
Facts!
Time: Accessible all year round
Duration: Ascent 1–1.5 hours, depending on fitness level
Meeting place: Gasthof Schneeberg in 6335 Thiersee
Costs: Walking guide, drinks and food as required
Languages: German and English
No. of participants: Max. 130 people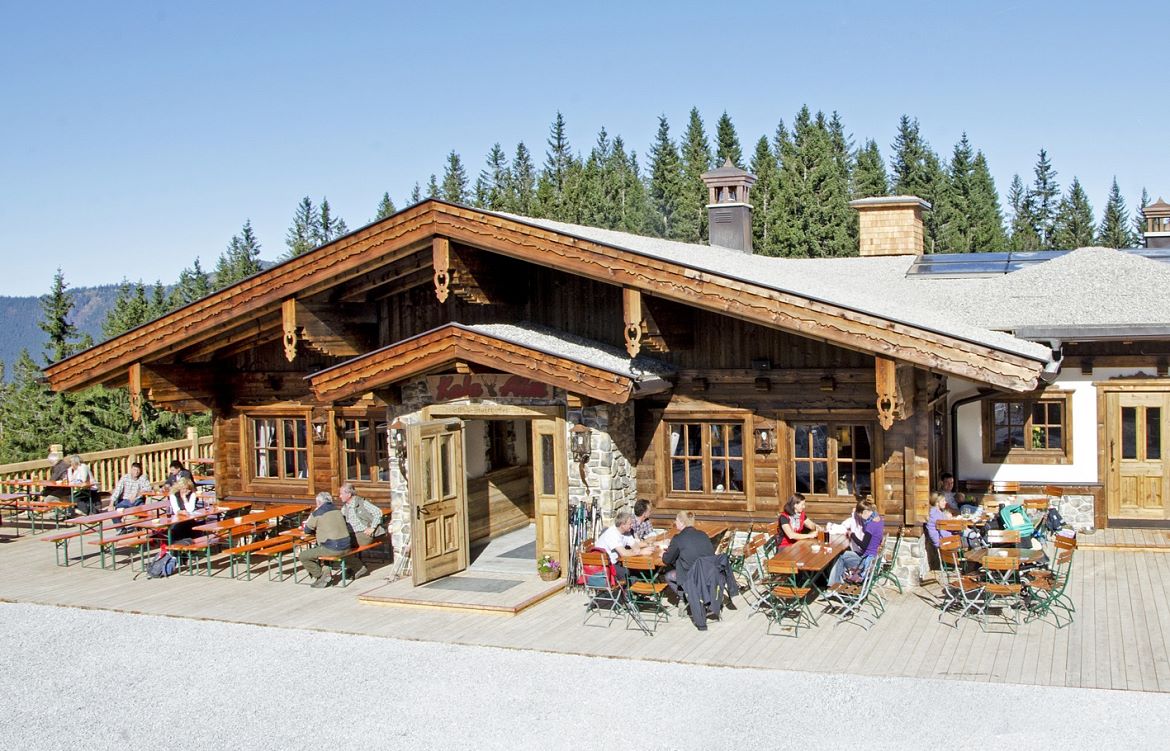 Pendlinghaus Thiersee, followed by a meal
Fantastic views of the famous Tyrolean town of Kufstein and endless wide-ranging views of the Kaisergebirge mountains across to the Hohe Tauern and Zillertal Alps are your reward for the approx. 90 minute ascent up to the Kufsteiner Haus. The landlady's down-to-earth cuisine is renowned far beyond the region with home-made apple strudel, crispy roast pork, home-made schnapps from the Mairhofschen Brennerei distillery and the landlady's traditional personal service. And if you arrive too late to make the return journey (after all, you can't put a time limit on conviviality), there are some comfortable beds on offer in the traditional rooms. In the morning, you can savour the unique sunrise on the Pendling and devour a rustic mountain breakfast to recharge your batteries for the descent or mountain tour to the Achensee lake.

Route: The walk starts out from the centre of Thiersee. From here, it heads west to the church. A footpath leads behind the church to Mitterland. Follow this road towards the Gasthof Schneeberg. From here, follow the forest trail along to the Kala Alm. At the Kala Alm, the route continues on right to our local mountain, the Pendling. Here you will find the Kufsteiner Haus. Enjoy some 'hearty' roast pork accompanied by magnificent and unique panoramic views of the Inntal valley.
Facts!
Time: Accessible all year round
Duration: Ascent 1.5-2 hours, depending on fitness level
Meeting place: Gasthof Schneeberg in 6335 Thiersee
Costs: Walking guide, drinks and food as required
Languages: German and English
No. of participants: max. 80 people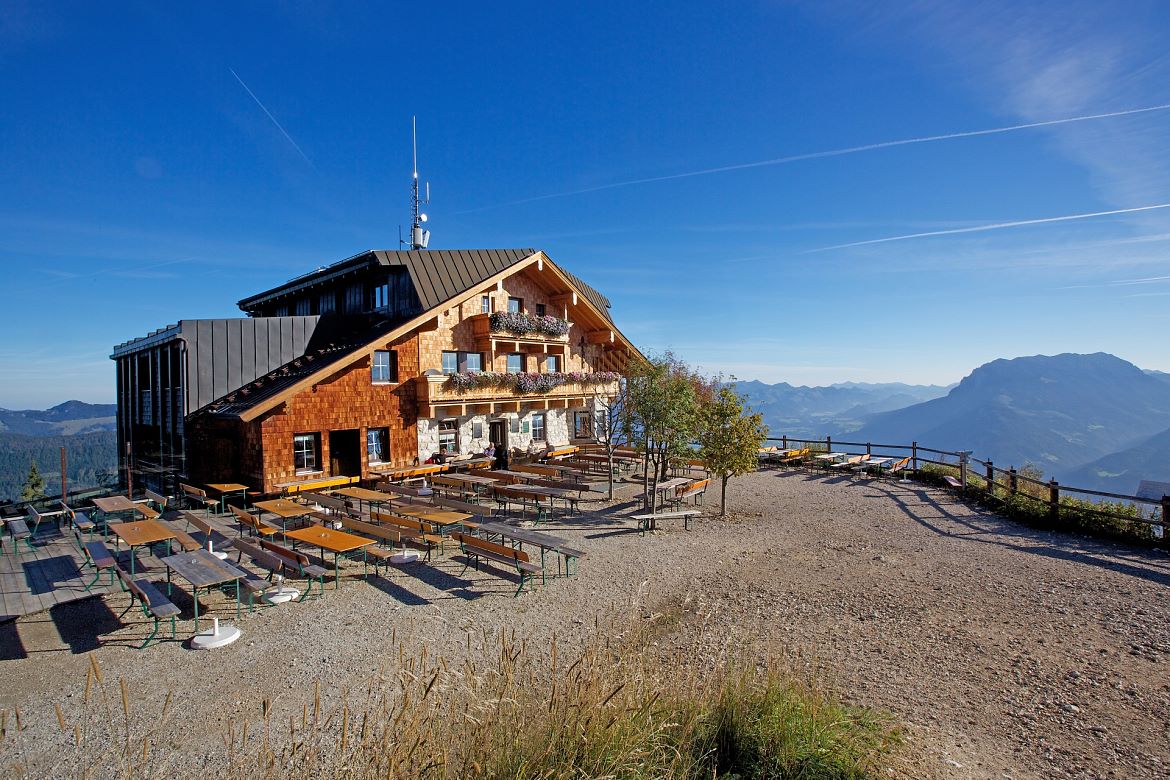 Trip on the Kaiserlift and herb walk
The Kaiserlift Kufstein was renovated in 2014/2015 and began operation again in May 2015. The result – a comfortable form of transport to the heart of the 'Kaisergebirge nature area'. Following a leisurely 20 minute lift journey, you come to the Brentenjoch mountain station at 1,200m altitude. Here you are surrounded by an unspoilt natural environment, magnificent walks, centres of awareness, peaks with beautiful views and the traditional mountain lodge culture. What could be better? On request, a nature experience guide can accompany you and show you the special features of the Kaisergebirge nature protection area. The Brentenjoch mountain station is the starting point for the walk with herbal witch Maria Bachmann. The walk ends at the traditional 'Weinbergerhaus' lodge.
Facts!
Time: May – October, 8.30 am - 4.30 pm
Duration: From 4 hours
Meeting place: Kaiserlift car park in 6330 Kufstein
Costs: Ascent € 13.50 | Ascent and descent € 19.00 | Groups of 8 people or more € 11.00 for the ascent, € 12.00 for ascent and descent | 1 ascent and descent Kaiserlift per person and stay including nature experience program free of charge with the KufsteinerlandCard
Languages: German and English
No. of participants: max. 60 people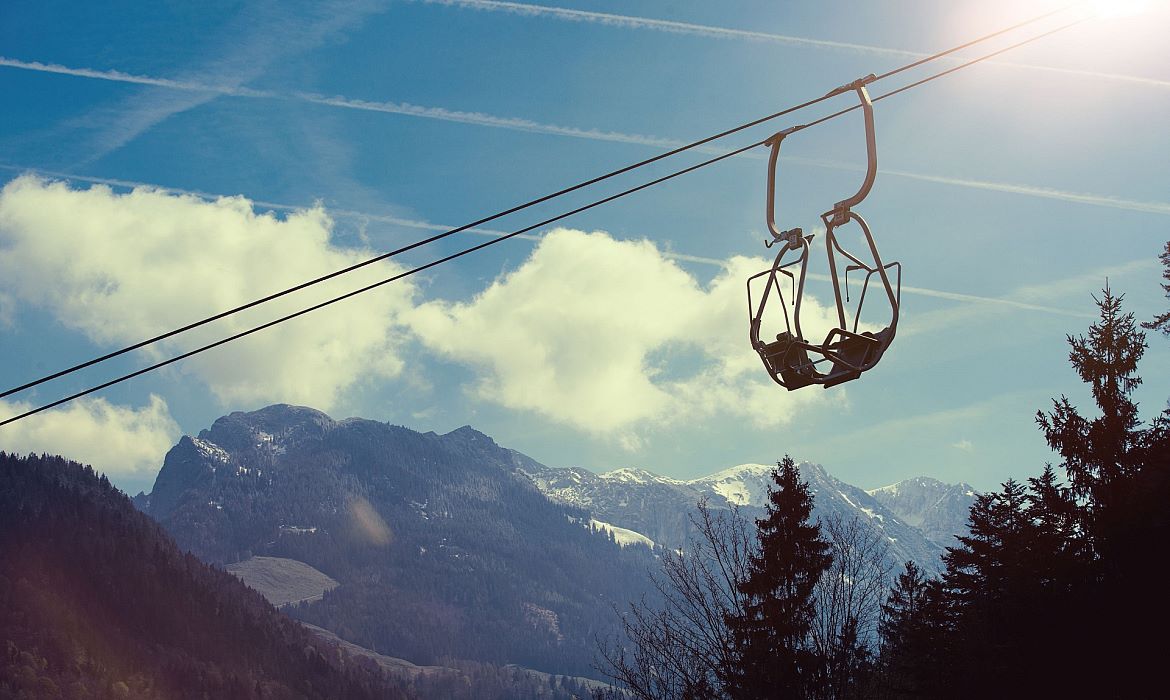 Forest bathing' in the Modalwald forest
Together with our walking guide Harald, you will walk to the edge of the charming mountain village of Hinterthiersee via the Breitenau and through the Modalwald forest. After some special forest Qi Gong exercises in the forest, you will take a forest bath, as a trip to the forest is called here. You will draw on the power of the terpenes and scent of the forest to reduce your stress levels, boost your immune system and support your health. Then you can mark the end of the walk with a special 'slow down meditation' session.
Facts!
Guide: Harald Löffler
Time: All year, on request
Duration: 2-3 hours
Meeting place: in 6335 Hinterthiersee
Costs: from € 100.00 per group
No. of participants: Small groups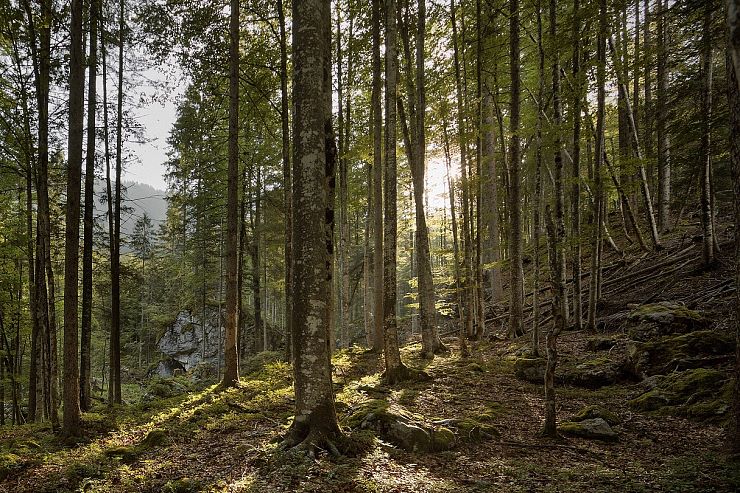 Yoga.Raum Kufstein
In the yoga room, Moni and her team regularly offer yoga classes and in an atmospheric setting Workshops. Yoga styles such as Jivamukti Yoga, Vinyasa Flow, Yin Yoga, Aerial Yoga, TRX Yoga, Hatha yoga, meditation and gentle sessions for beginners and seniors. Drop-in to daily units is anytime possible. You can find current workshop offers at yogaraumtirol.at. Book private units tailored to you and your group. These can be found at different places of power in the Nature - at the Thiersee, on the platform at the Brentenjoch (mountain station Kaiserlift) or with you, in your hotel, occur. Wherever you feel comfortable and at home.
Facts!
Guide: Moni & Team
Time: All year round on request
Duration: 1.5-2 hours
Meeting point: Yoga room Kufstein, Ekkehard-Hofbauer-Straße (Kufstein Galleries), in nature or in a hotel
Costs: on request
Number of participants: in small groups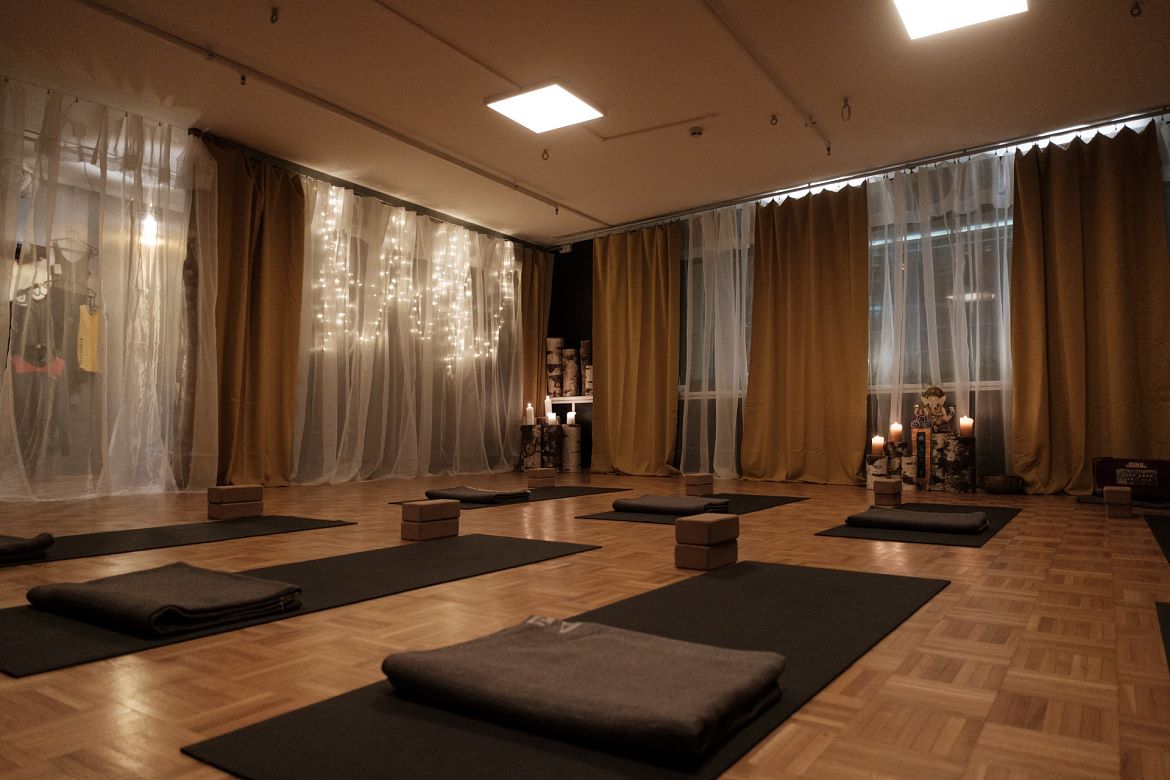 Awareness & mindfulness experience, Stress management and relaxation
In selected natural areas to experience the connection between nature and humans or indoor in cozy living room atmosphere. Possible contents that can be put together individually in this framework program item are: Sound meditations, dynamic and quiet meditation with breathing and mindfulness exercises, art therapy Working, deep relaxation, yoga & movement units, rituals and retreats, and much more ... We have the right access for everyone to get into silence. Why mindfulness is important for a company? Mindfulness protects against stress and excessive demands. This realization is becoming increasingly common in companies by. Because the careful handling of yourself and the employees is a successful method, the increasing Pressure to counteract the flood of digital information and the need to multitask. Mindfulness exercises and mindfulness training prevent burnout and mental illness. But also managers who Young executives and employees who are not at risk of burnout benefit from these methods: Mindfulness in the company leads to fewer mistakes, increased creativity and greater satisfaction.
Facts!
Guide: Lebensmittel.Lecturer
Time: all year round on request
Duration: on request
Meeting point: on request
Costs: on request (depending on group size)
Languages: German and English
Number of participants: on request
We cannot give days more to life, but more days to life!
You can take a deep breath with your team at Maria and Manuel Hofmann's Auszeithof. Or recharge your batteries. Or both. From the winter challenge to the GPS iPad Challenge, there are many workshops and team training sessions by activespirit.at at the Auszeithof mountain farm. The farm is made for action-packed Adventure, grounding natural experiences and shared experiences. After your booked program, you and your team have time to enjoy freshly prepared regional dishes Let yourself be pampered in a tent at the Auszeithof and reflect on the day. Maria and Manuel Hofmann are animal lovers, farmers and hosts with body and soul and make your event something special.
Facts!
Time: Can be booked all year round, regardless of the weather
Duration: depending on the program
Meeting point: Hausern 1, 6335 Thiersee
Costs: depending on the program
Languages: German and English
Number of participants: 2 to 100 people (more on request)
Alpine experience Lindhof
A 250-year-old farm is turned into an adventure playground for adults.Idyllic view from the farm to Vorderthiersee and the Wilder Kaiser. Chickens, bees, sheep and live around the farm Highland cattle between fruit trees and lush meadows. An ideal place for seminars or events with eight to twelve farm games, archery competitions or iPad challenges. You can individually adjust the time out on the farm for your customers, congress participants or employees Design your wishes. You can have catering, the lighting scenario in your CI, an event photographer and promotions book as needed. Take the chance, through a special experience in the memory of your customers, Congress attendees and staff to stay.
Facts!
Time: all year round
Duration: day by day
Meeting point: at the Lindhof in Thiersee
Costs: depending on the number of people and package from € 500 per day
Languages: German and English
Number of participants: from 20 people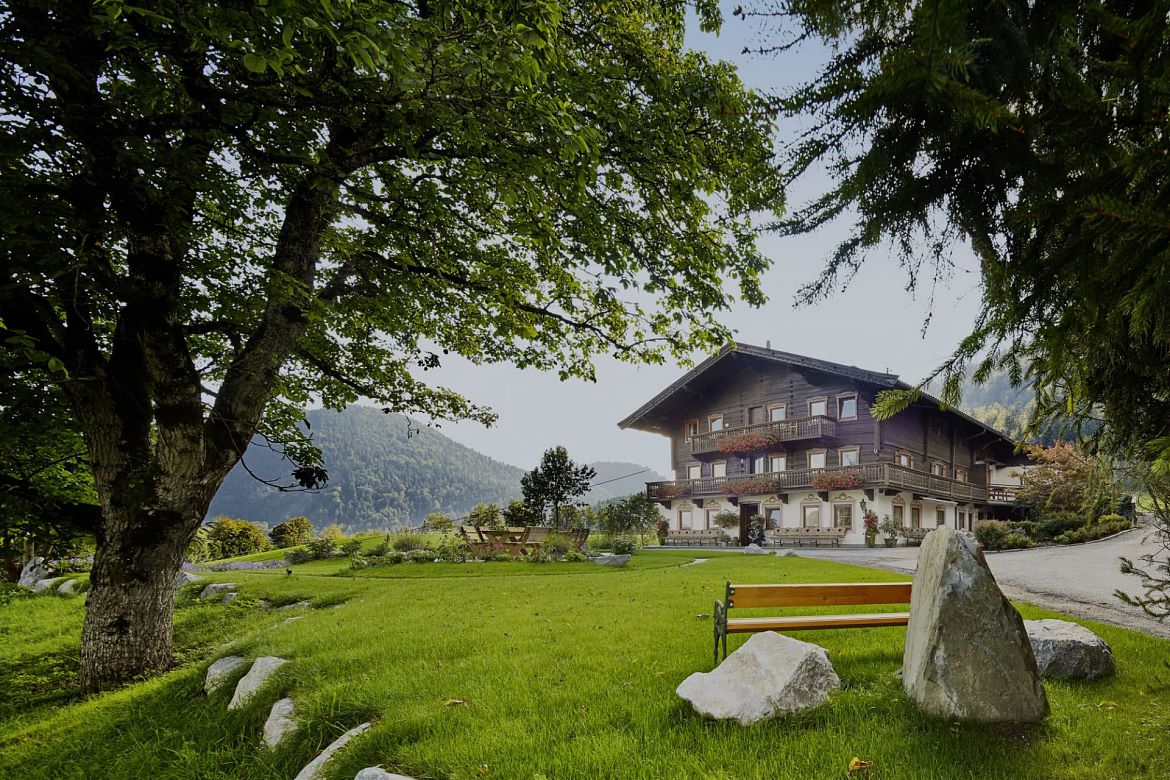 Conquer the Wilder Kaiser
With the Kaiserlift, your congress participants, customers or employees travel to the Brentenjoch mountain station at 1,256 m above sea level in the single chairlift. Already on the way up you will feel how the relaxation after intense Congress days or busy days for your participants. Your participants reach the alpine meadows of the Wilder Kaiser in a relaxed manner. From there it goes to two different ones Aim. Depending on the fitness of your participants, the mountain guide will take your group to a nearby hut great view over the Inn Valley or with an iPad rally over meadows and through forests to a hut at the foot of the Wild Emperor. After a proper refreshment with Tyrolean and Austrian specialties and - on request - Some stations such as archery, nailing and horseshoe throwing go back from the mountain station downhill with the lift. This time to save the beautiful impressions of the hike for everyday life.
Facts!
Time: in summer with good weather
Duration: at least 5 hours
Meeting point: valley station Kaiserlift
Costs: € 45.00 per person, plus € 19.00 per person for ascent and descent, The return trip per person to the Brentenjoch is free with the Kufsteinerland Card
Languages: German and English
Number of participants: max. 120 people
Equipment: hiking equipment including backpack, snack and hiking sticks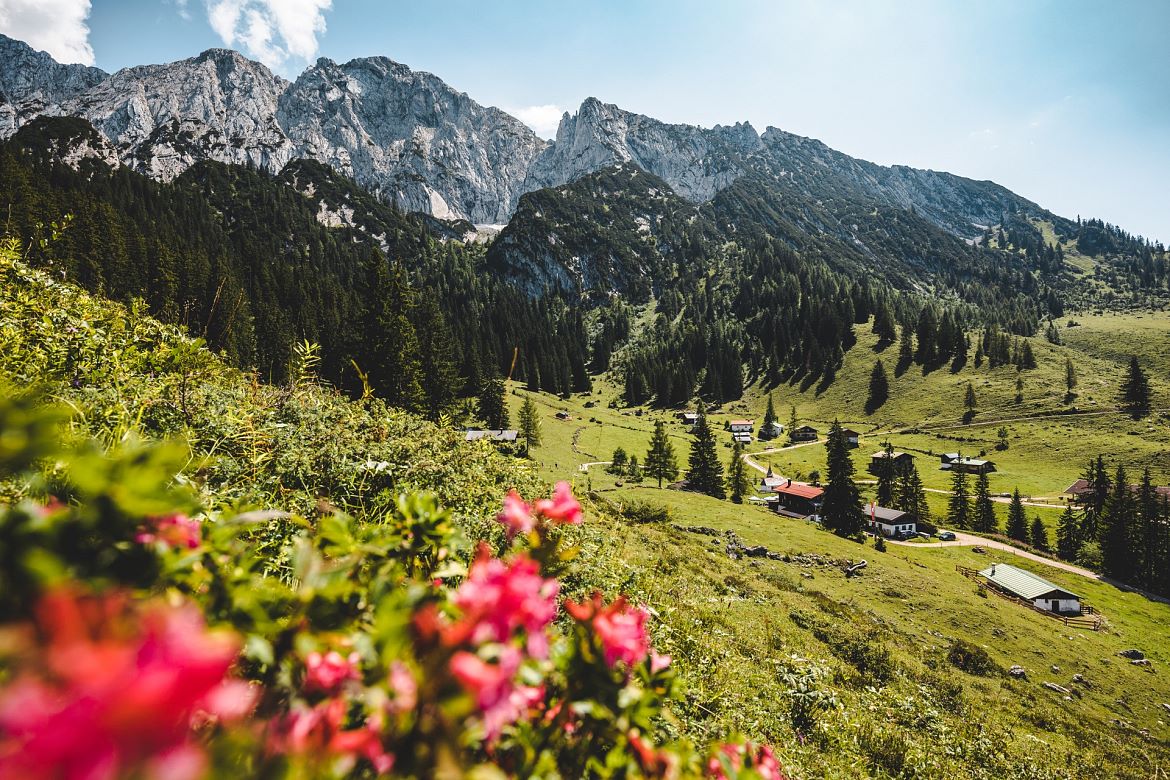 There is only one way back
As a team, your congress participants, customers or employees must find the right way through Kufstein. Details can be crucial in finding the right clue to solve the next puzzle. The Outdoor Exit Games are based on the Escape Rooms, a trend from Japan that many European cities has already conquered. In this case, however, Kufstein is the space to escape. And there is only one way from the congress city. Only those who work in a team, skillfully distribute the tasks according to talents and thus make each participant shine, can solve the puzzles. Of course, puzzling questions about the company can also be included.
Facts!
Time: all year round
Duration: 75 minutes
Meeting point: in Kufstein
Costs: € 35.00 per person
Languages: German and English
Number of participants: 2 - 32 people